Bastia and the North - Yacht Charter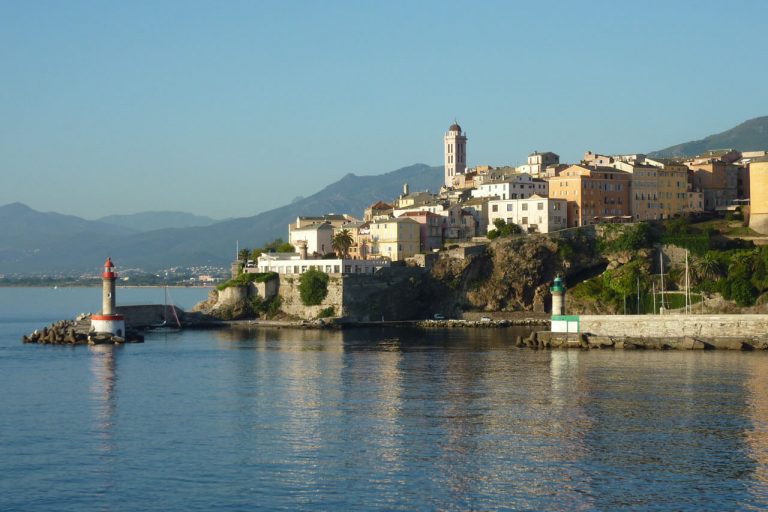 Bastia is the second city of Corsica for importance and therefore a very dynamic.On the tip of the stands like a giant "finger" the peninsula of Cape Corse, long 40 km and 10 large apparent bleak and wild, where the sea goes with the mountains creating stunning panoramas. Another part is the very charming Desert des Agriates, located just west of Cape Corse, where some of the most beautiful beaches of the island, the landscape is rather barren but by nature. West of the Desert des Agriates the small town of Saint Florant, equipped with a small but well organized port.
NOT TO BE MISSED 
A walk through the center of Bastia, then stopping to enjoy a dinner in a typical course as U Tianu or Chez Anna. The circumnavigation of Cape Corse, where you can see many of its Genoese towers, stopping perhaps a little 'in the beautiful beach of Plage Tamarone. In the area of the Desert des Agriates there are some beautiful beaches like the Plage de Saleccia, similar to a tropical beach, Plage de Loto, and Plage de l'Ostriconi where he says there is a finer sand from all over Europe. Finally a trip to St. Florant premises that define the small Saint-Tropez.
Rent one of our fantastic yachts to go to Bastia and the North in Corsica |
Welcome Charter Yacht Liguria
Contact us to book your next trip to Bastia and the North with one of our yachts.
You will have available our entire fleet that will make you visit the most beautiful landscapes of the nearby coasts.
What are you waiting for?
Rent a yacth with Welcome Charter to discover these fantastic landscapes!
Rent a boat to go to Bastia and the North