Porto Santo Stefano - Yacht Charter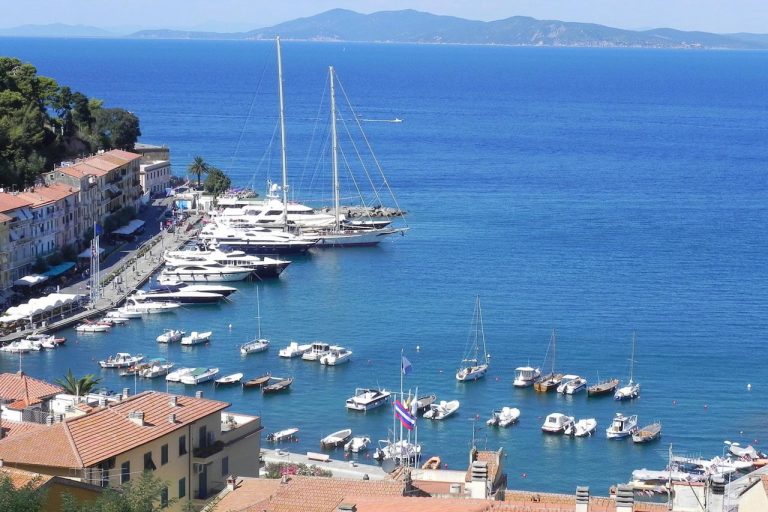 Porto Santo Stefano is the capital of the municipality of Monte Argentario, in the province of Grosseto. With Porto Ercole is one of the 2 major towns that form the town. The resort is located on the north-western promontory of Argentario, a little more than 40 km south-east of Grosseto, about 10 km south-west of Orbetello and about 12 from Porto Ercole. The town is divided in 4 historic districts, all with just a banner: the Cross, Fortress, and Pilarella Valley. Among the most important events taking place in Porto Santo Stefano a most important is the "Palio marinaro" an annual rowing regatta 4,000 m. (with boats known as "Gozzi") which is held every August in the 4 districts Santostefanesi. The prize, started in 1937 and discontinued from 1940 to 1944, because of World War II, sees gold among the 22 victories Pilarella district, 18 of the Cross (2004), 15 of the Valley and 12 fortress.
Rent one of our fantastic yachts to go to Porto Santo Stefano in the Tuscan promontory |
Welcome Charter Yacht Liguria
Contact us to book your next trip to Porto Santo Stefano with one of our yachts.
You will have available our entire fleet that will make you visit the most beautiful landscapes of the nearby coasts.
What are you waiting for?
Rent a yacth with Welcome Charter to discover these fantastic landscapes!
Rent a boat to go to Porto Santo Stefano